Camping l'Escale du Perthuis
France / Vendée
About the campsite

100 m from the beach of _la Grière_, you are welcome to _l'Escale du Perthuis_ campsite.
We welcome you in a village of mobile-homes for a quiet, home-like and convivial stay.
You can relax in the water area and enjoy our warm swimming-pool from April.
On the spot we offer a personal welcome, many services and various activities for adults and children.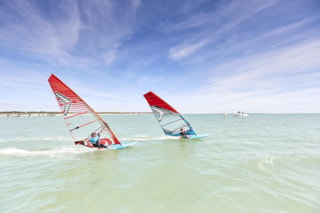 Camping l'Escale du Perthuis
120 Boulevard Maréchal de Lattre de Tassigny
85360 La Tranche-Sur-Mer, France / Vendée
Close